Had the idea of drawing up this list for traveling, so that I could get a feel for the culture and campaign struggles the people face. Most are available to stream online so I can learn more before I go or deciding where to go, while others are a local only treat that entice me to go and enjoy while I'm there.
Secondly I was interested to research what vestiges of DIY pirate radio activity and community interest in it remained. To which I'm now aware of a few more projects and forums. As well as info on the still large audiences some pirate shows attract, like Galaxy Radio and Omega Radio drawing in just under 50% of all radio listeners in the Caribbean community of London. These are also shows which advocate many community organizing strategies for dealing with issues related to being part of a low income and immigrant community in the capital city.
Finally I've been enjoying lightweight trekking and camping with just the bare minimum kit, where every tool has its purpose. So an mp3 player that can last longer because it only has the function of being able to listen to audio saved on the device and live on the airways just makes practical and environmental sense, while being psychologically comforting to my own head space.
If you have any stories of radical radio shows you've heard on your travels, I'd love to read.
.
Radio Larrakia 94.5FM – Australia
– 08-89437949
.
MBC Radio – Central Canada
– 1.800.668.4003
.
KNBA 90.3 FM – Alaska
.
Bush Radio – South Africa
.
Galaxy Radio –
London, UK – +44 20 7193 0174
.
London Pirate Radio
.
Resonance FM
.
KPFA 94.1 – California – 1-800-958-9008
.
Asheville 103.3FM – Eastern US
.
KBOO 90.7FM – Portland, US
.
Lumpen Radio 105.5FM
– Chicago, IL, USA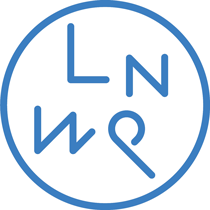 .
CKUT 90.3FM – Montreal, Canada
.
CFRC 101.9FM – Ontario, Canada
.
CFRO 100.5FM – Vancouver, Canada
.
CFRU-FM 93.3 FM
– Guelph, Canada – 519-837-CFRU
.
Other Languages
Welat FM – Northern Syria
Language is in Kurdi.
.
Radio Insurgente – Southern Mexico
97.9 MHz FM – Zona Altos de Chiapas & Selva Fronteriza
89.3 and 100.1 MHz FM – Zona Selva Tzeltal
102.1 MHz FM – Zona Norte
92.9 MHz FM – Zona Zotz Choj
Language is in Spanish, tzotzil, tzeltal, chol and tojolabal.
.
Watan FM – Western Syria
Language is in Syrian Arabic.
.
Radio Nissa – Palestine
Language is in Palestinian Arabic.
.
Irratia 97FM – Bilbao, Basque Country
Language is in Euskara.
.
Radio Libertaire 89.4 FM – Paris, France
Language is in French.
.
Greek Pirate Radio
Language is in Greek.
.
Radio Patapoe – Amsterdam, Netherlands
Language is in Dutch.
.
Radio Orange 94.0 – Austria
Language is in German.
.
Radio Student FM 89.3 – Slovenian
Language is in Slovenian.
.
.